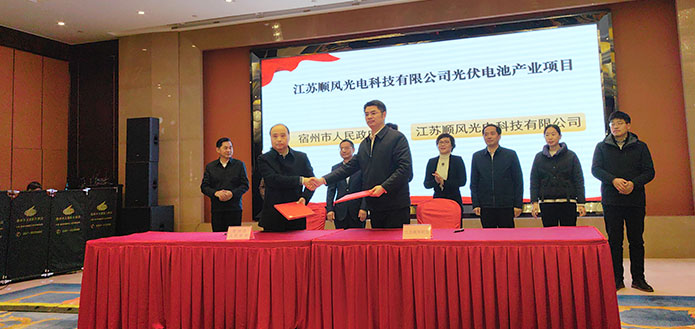 On February 14, 2023, Shunfeng International Clean Energy Limited (Hereinafter referred to as SF-PV) signed a cooperation agreement on 10 GW high-performance cell production, photovoltaic and wind power generation as well as energy storage projects with the Municipal Government of Suzhou City (Anhui Province) and Suma Park of Suzhou City (Anhui Province).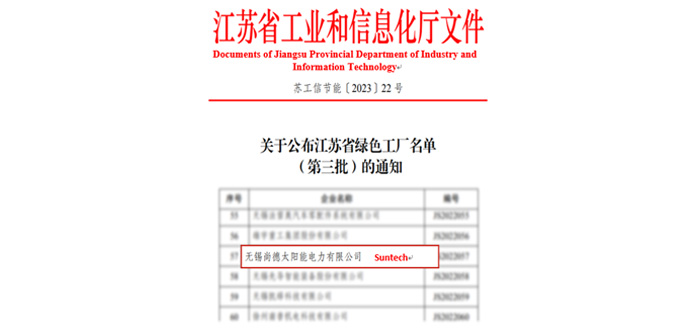 The recently released list of "Jiangsu Green Factory 2022" includes Suntech for its product technology advantages, unique environmental design, low carbon production and green supply chain management.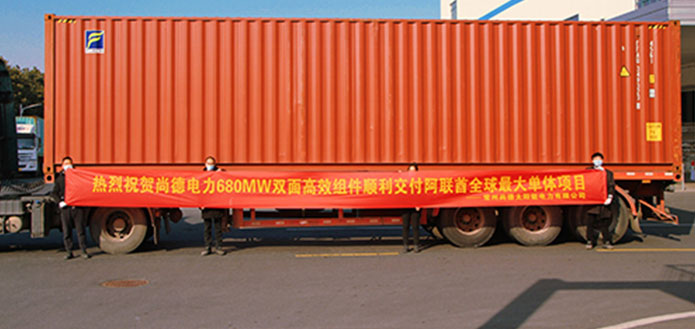 On January 4, 2023, Suntech completed the delivery of all 680MW PV modules for the United Arab Emirates Al Dhafra PV2 Solar Power Plant of China Machinery Engineering Corporation (CMEC), further advancing the construction of the world's largest single-site solar power plant project.