Revamping in Italy
Given Italy's status as one of the early countries to embrace PV, it is logical that significant portions of its first-generation installed capacity are now in need of upgrading, with the authorities introducing clear regulations designed to facilitate a comprehensive revamp.
The project will involve the adoption of Suntech 182mm large-size wafers, MBB and half-cell technology, which will significantly shorten the current conduction distance on the fine grid by more than 50% and reduce RS (series resistance) loss. The modules deployed have a high energy density and can reach a maximum power of 410W.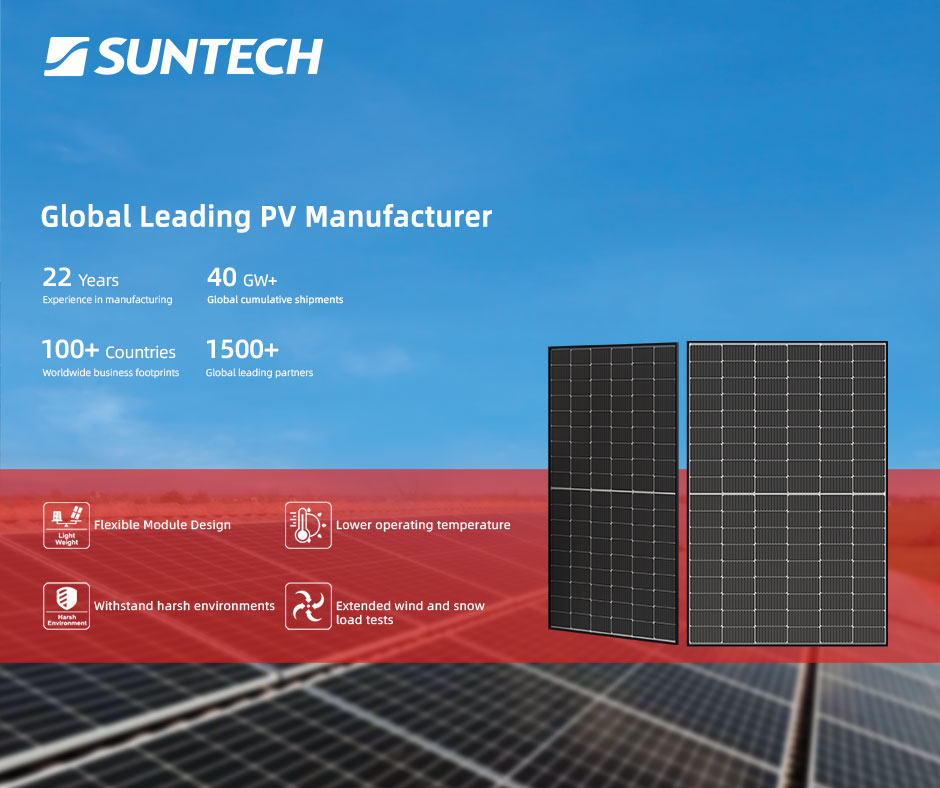 Energy Saving of EVA Group
The EVA Group was founded in 2001, with the intention of investing in the production of electricity from renewable sources. Since then it has been building hydroelectric and solar power plants, selling its clean energy to families, and public and private companies. The EVA Group produces energy from 37 plants throughout Italy: including 30 photovoltaic plants.
Ranking on the Tier 1 list, Suntech will also take this as a driving force, continue to innovate on the basis of high quality, high efficiency, and low cost as always, and provide global customers with green, clean, safe, reliable, and competitive photovoltaic modules, and promote the health and sustainability of the industry development.